New Service Offered in The Woodlands, Houston, Texas!
The Woodlands Area Meals For Seniors
Personal Chefs Improving Seniors Lives Through Food
Healthy Meals - Companionship - Affordable
"Chefs For Seniors is a first-of-its-kind service that prepares customized, nutritious meals for the week in our clients' homes. Our team of professional chefs shop, cook, and clean up all in ~2.5 hours, while providing a unique in-home experience for seniors."
Flexible and affordable menus customized Just for you
Low Sodium . Diabetic . Gluten Free . Specific Diets Accommodated
*Continue scrolling below for more information*
~ Event and Catering Services also available ~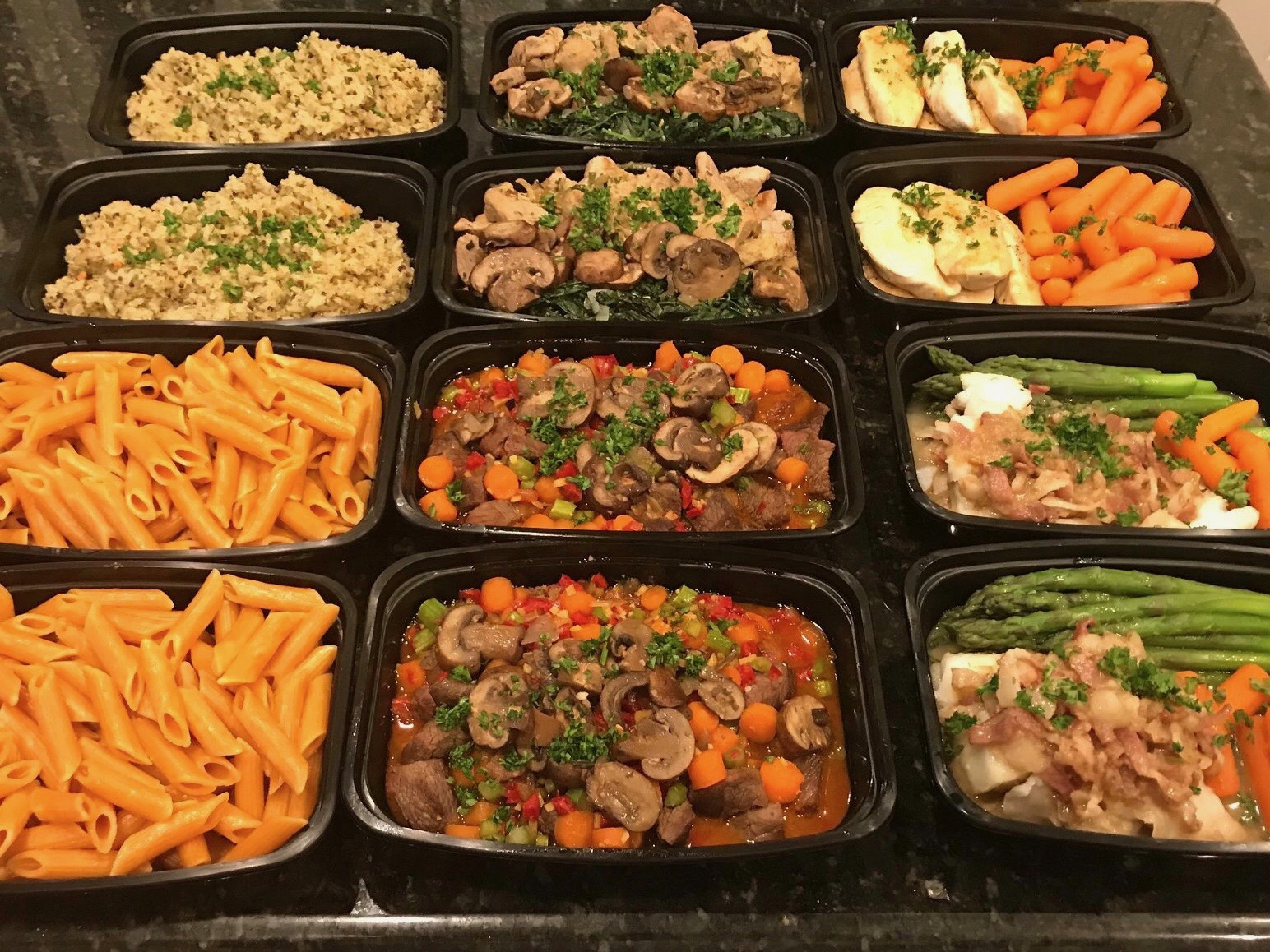 Fresh, Healthy Meals prepared in your home with your preferences in mind by a talented and recognized chef.
Efficient storage, easy-for-you preparation, so delicious and so good for you!
or … fill out the simple form below for a free estimate and consultation:
(Your information is secure and will never be shared)
Chef Laurent had an interview with Doug Pike on iHeart Radio! The interview starts around 19 minutes in. He'll tell you about the Chefs for Seniors service with his charming French accent!
*More information for You:
The company's locally based professional chefs prepare affordable meals for the week in the home using the freshest ingredients, while offering a fun interactive experience for elderly clientele. Menus are fully customizable, reflecting the food preferences and dietary concerns of the individual client.
"We are not just dropping food off, Chefs for Seniors works in the homes of people who need help or are tired of cooking. Knowing that I am helping my clients continue to enjoy their freedom and independence is the most fulfilling part of my work" says Laurent.
With 95% of seniors reporting that they want to remain in their homes as they age and the senior population in the US expected to increase 30% between 2020-2030, the demand is growing for services like Chefs For Seniors that enable the elderly to remain independent.
Long-time restaurant owner Barrett Allman started the original location of Chefs For Seniors in 2013. In addition to the Spring/The Woodlands areas, the company also has locations in 6 other states.
"We are excited to begin offering the service in the Spring/Woodlands area and believe this will help us reach even more seniors needing help with meals and wanting companionship. Over the last five years we've proven this service fills a need for our clients and provides great opportunities for chefs," says Chefs For Seniors founder and CEO Barrett Allman.
Click the button below to learn more from the Chefs for Seniors website: